You're invited to join M-Olympics,
a new international Mensa e-SIG
where Mensans talk about
athletics, sports and the
Olympic Summer Games in Athens
[13 - 29 August 2004]
If you're a current Mensa member,
you're invited to join our online discussions.
There are no dues or fees. This SIG
is open to Mensans from all nations...
and members from Greece are particularly welcome!
Our SIG members come from 13 different countries,
so it's a true international discussion forum.
To join, just send a blank email message to
or visit our home page at
M-OLYMPICS
a new international Mensa e-SIG
.
Με τον μετρητή που ακολουθεί φαίνονται και οι προτιμήσεις
των περισσότερων από μας έτσι ώστε να διαμορφώνεται
καλύτερα το περιεχόμενο του Περιοδικού μας

*
***
*******
**********
*************

Flag counter since January 2, 2013 (when main counter at the top of the page had 627136 visits):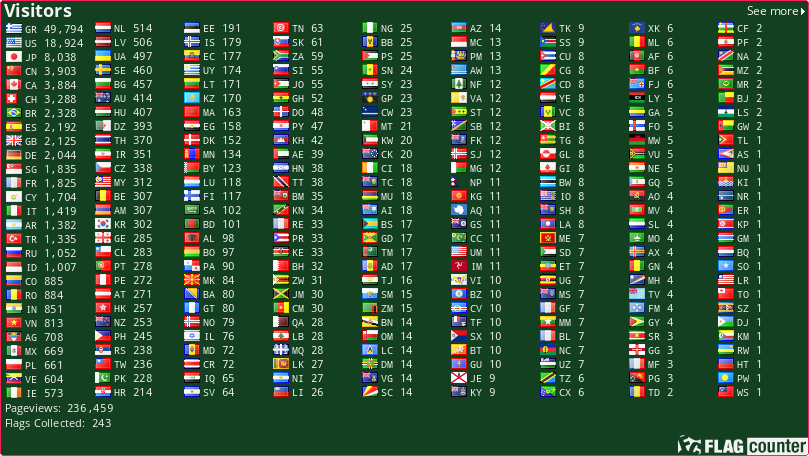 Shinystats:

*************
**********
*******
***
*